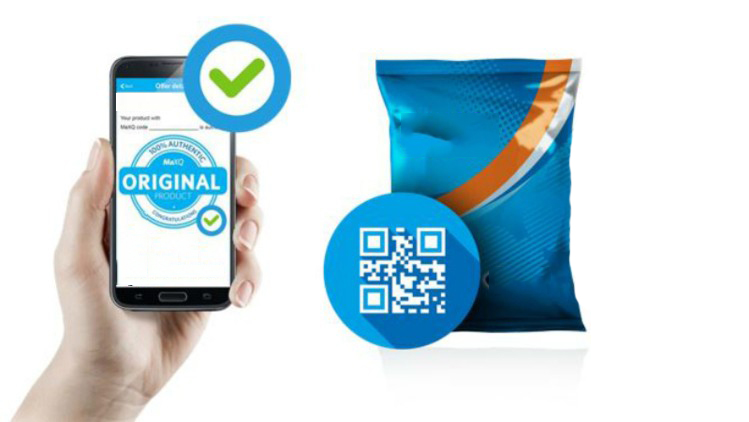 As a manufacturer you're facing a lot of impediments on delivering and managing the right product reaching your branded customers?
Are you worried that counterfeit products have brought down your sales and Go To marketplace?
Do you feel like your loyal customers have started decreasing over time?
Have ideas to run marketing campaigns, but looking for the right path to start them?
Wanted to motivate your brand users by rewarding them with every purchase they make?
Interested In analyzing your customer behaviour?
Excited to know more about your potential customers?
Do you Have desire to interact with your customers On Issues they face?
Here you go, Kumbhat App serves as a ONE STOP Solution to fulfil for all your needs.
It helps buyers to validate genuineness of your brand Product .Wherein by such Validations you could establish or achieve a trust relationship with your loyal customers for further Purchases.
Additional Features Available On Kumbhat App

Geographical Sales Vision


Paytm Mode Of Money Transfer


Money Transfer Through Bank

Mobile Recharge & DTH Services




Available In major indian Languages


Re-Configurable Messaging Formats Per Specific Order Slot
Why Us?
To solve manufacturer or dealer issues due to release of duplicate products in the market,we have come up with digital solutions of best authentication processes using QR Codes. We provide you with a set of Unique Qr Codes which you can apply on your product and while customers purchase your product line they find out SCRATCH COUPON on the product.By Scanning the QR Code on the product they can check genuineness of the purchased products.We also help you reward the loyal customers with some money value you wish to provide them based on their product purchase.
What We Aim At
Our Important goal is to get rid of counterfeit products spamming the market. And to build a society which is free of fake products .Help us achieve our goal,by collaborating along with us to stamp out the launch of Spurious Products.
All About The Team
Our Team accommodates active agile members,who are prepared to work with any upcoming requirement changes as the technology evolves or takes different transformations on a day to day basis.
How it works?
Step 1: Customer Purchases the branded product
Step 2: Notices scratch coupon code on the product
Step 3: Downloads kumbhat app clicking on the QR code to download the app
Step 4: Scans the QR code using the app
Step 5: Displays Relevant message related to genuineness,if the product is genuine 
Step 6: If Product is genuine and if code is used for first time,then money gets added into wallet
Pricing
Please contact us to take it further.