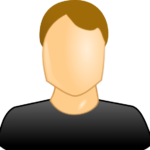 Mr. Shanti Kumbhat - Chairman (Kumbhat Group)
Mr.Shanti Kumbhat : "I am happy today that we started early in an industry which is always protecting the brands"  We want to make the world a better place by reducing counterfeit products by introducing high security holograms.
We constantly innovate by inspiring talents to think out of the box and harness the potential of technology. 
Values and ethics remain deeply ensconced in the Kumbhat family. The group assimilates innovative ideas and technology to add greater value to its solutions and create a customer delight.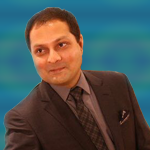 Mr. Sanjay Kumbhat - Director
Mr.Sanjay Kumbhat : "I have joined a league which gives me amazing feeling of being associated with an industry which is ever evolving"  Being associated with builders and electrical industry for over 20 years and taking charge of holograms industry recently, dealing with corporates and big manufacturers, identifying new technologies and implementing has been my biggest passion. 
Ensuring we remain dynamic organisation, I enjoy consistently delivering on commitments and promises.